Welcome to the ISR Kentucky Aquatics Family
Please refer to this portal at any time for national registration links, lesson policies, updates, billing, attendance, swimwear and diaper requirements, and more! 
Instructor contact information
Please contact your instructor for lesson questions and last-minute cancellations:
Ms. Cheri – c.slay@infantswim.com / 502-257-3941
Ms. Rachel – rachel.gaines@infantswim.com / 859-230-6444
Ms. Katie – katherine.mink@infantswim.com / 859-771-5922
For questions such as rescheduling, billing, concerns, etc., please contact Owner/Operator, Cheri Slay – c.slay@infantswim.com / 502-257-3941
New Student Registration Requirements for Full 5-7 Week Session
You are required to complete two forms PRIOR to beginning lessons. This step is AFTER you have successfully reserved a time slot on our schedule. Please complete both forms using the links below. This
ISR program consists of a 10-minute lesson time slot per day, 5 consecutive days a week.
**Your start date will be postponed if both forms are not completed and your national registration approved (approval can take 3-5 business after the initial submission) by the Friday before your start date. Lesson fees will not be prorated for start date postponement due to late submission of national registration**
Please review the lesson guidelines and policies before you initial and sign. We receive a lot of questions via email and text that are addressed and answered within this form.
National registration for medical and developmental screening is required for new registrants.

This is a separate step from the one you took to reserve a time slot. Please use the link that corresponds with the instructor assigned to your child's lessons — this is of the utmost importance.
Mornings with Rachel, September 25th and January 22nd
Afternoons with Katie, September 25th, and January 16th
Poolside requirements (towels, attire, etc.) 
BUDS: Before each lesson, please provide any essential information about your child regarding bowel, urine, diet and sleep. This information is essential to ensure the safest possible lesson for your child. 
Towels: a minimum of 2 towels is required. One towel to double up for your child to sit or lay on after lessons. This creates a barrier between the pool deck and your child. If your first towel is not large enough to double up, please bring two towels for the required two layers. One towel to wrap your child in for warmth.
Swim Diapers: We REQUIRE that each child who is not fully toilet trained for a minimum of 6 months, be dressed in 2 layers of washable/cloth swim diapers.
YOU MAY NOT USE DISPOSABLE DIAPERS FOR EITHER LAYER. The outer layer MUST be a Happy Nappy diaper. These diapers are available through ISR Kentucky Aquatics upon request via email. Happy Nappy diapers may also be purchased through third party providers. The inner/first layer may be a brand of your choice (see approved options below), with the exception of the style pictured which indicates NOT APPROVED.
NOT APPROVED
We do not allow this diaper style pictured below (regardless of brand) for either of the two required layers. This style mimics a diaper shell, has no padding, and tends to hold too much water, causing anything inside the diaper to move around, in conjunction with leg and waistbands not having a reliable snug fit.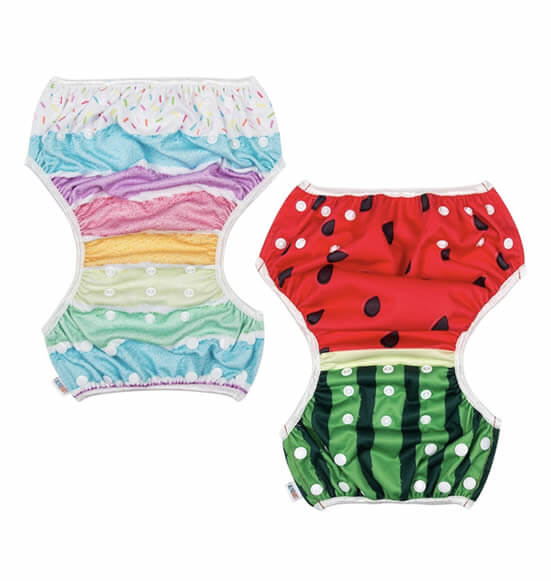 APPROVED
This type of swim diaper is approved and required for outer layer usage.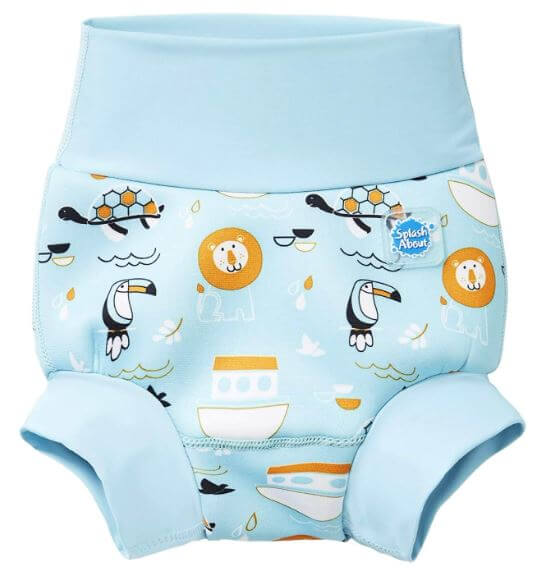 INNER LAYER OPTIONS
The following brands and styles are recommended for use under the Happy Nappy Swim Diaper (note that some approved options include snaps). You may use any style or brand for the inner swim diaper, as long as it is NOT disposable or the style pictured above which says "NOT APPROVED."
iplay/green sprouts (available without without snaps)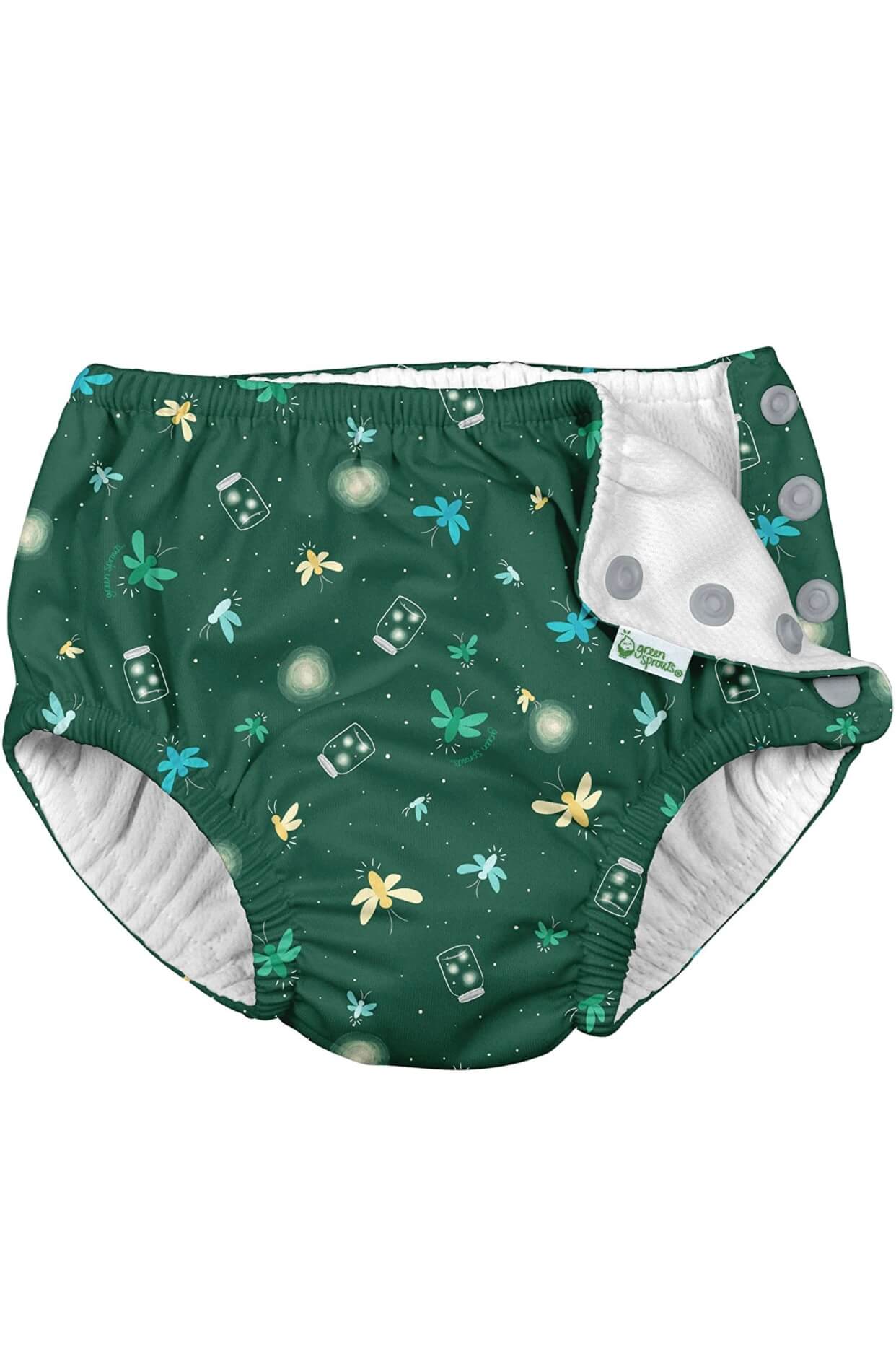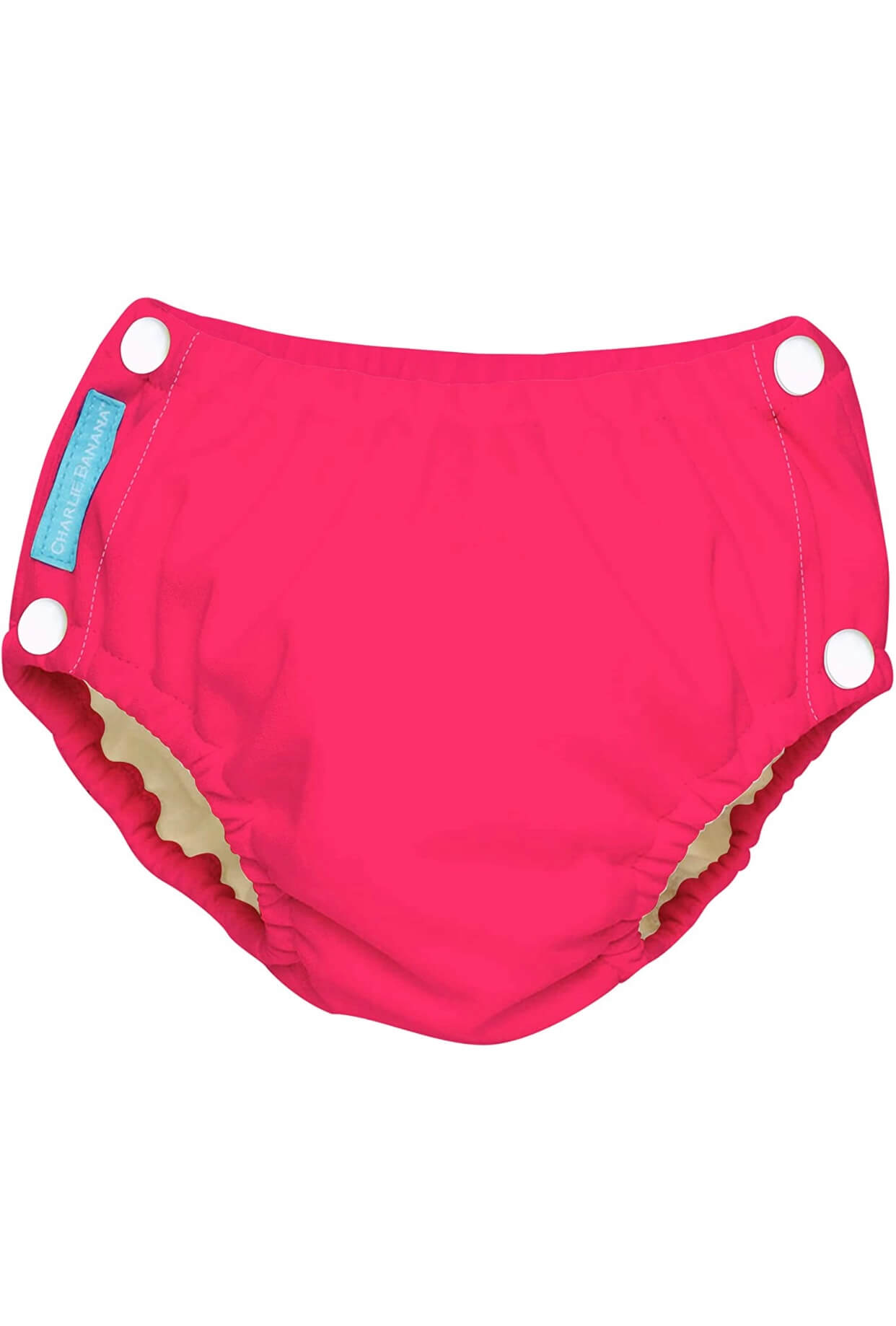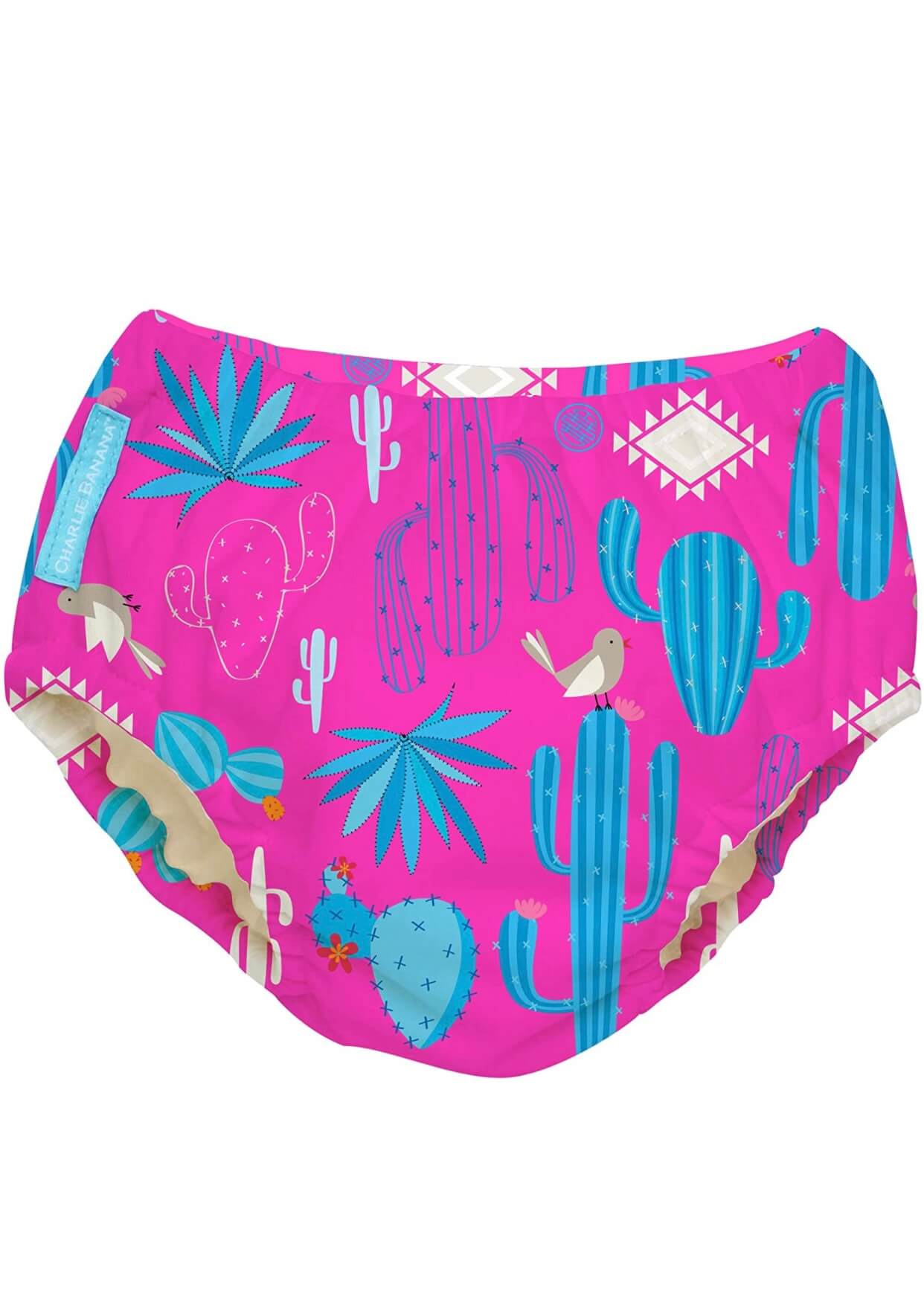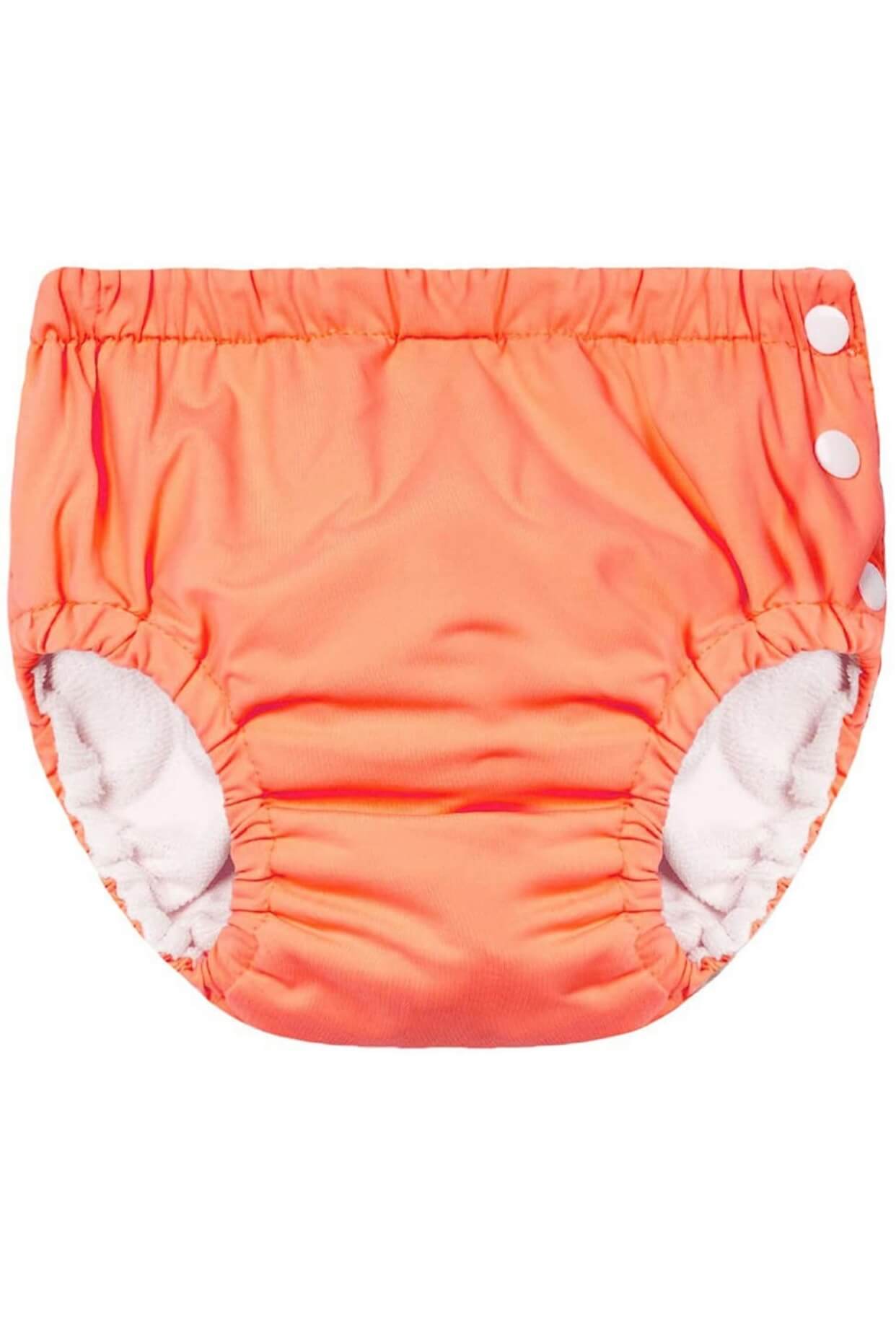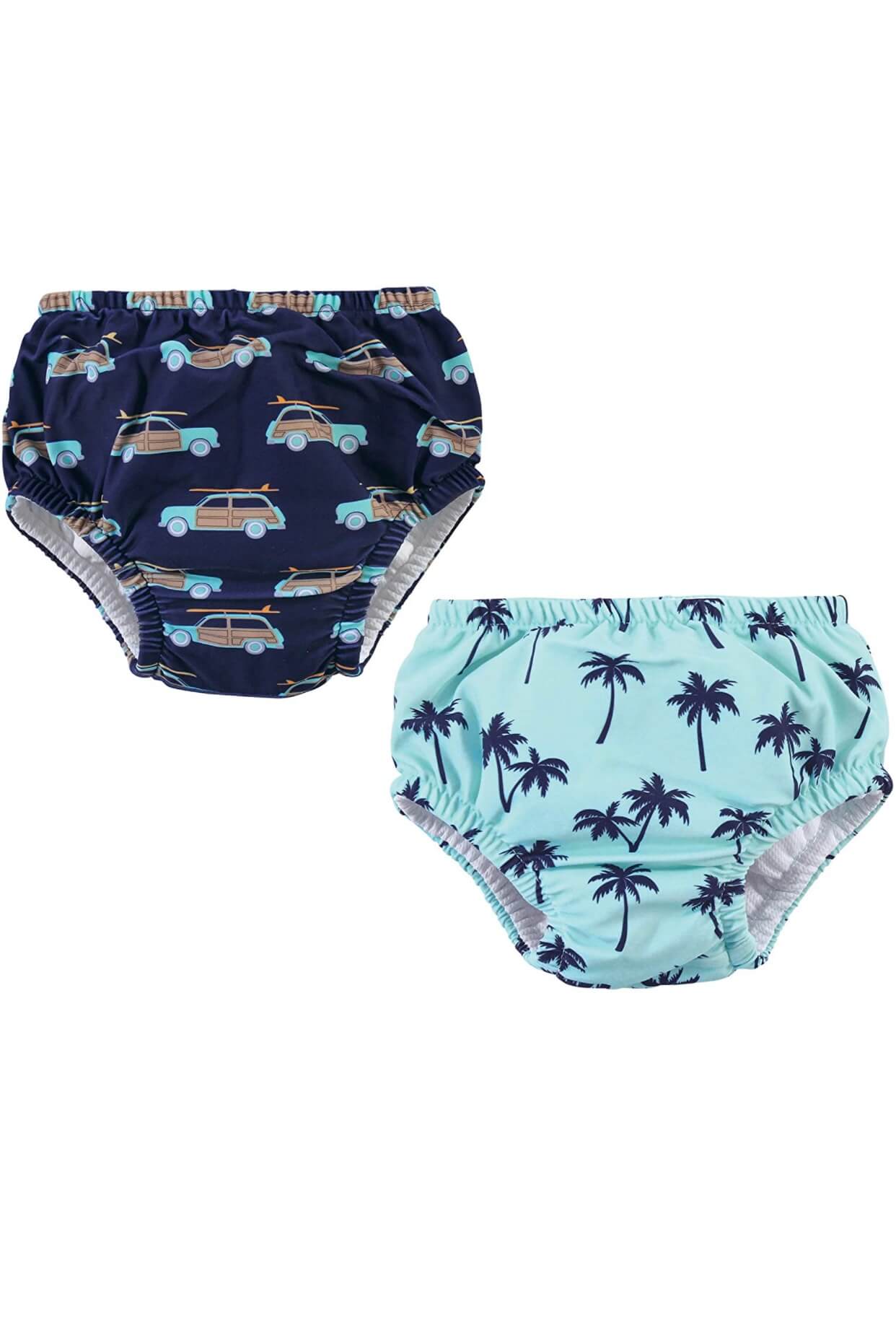 Billing/payment policies
New student session weekly lesson fees are billed each weekend. 
We do NOT provide prorated weekly fees for any missed lessons, with the exception of lessons canceled by the instructor for illness, weather, pool closures, vacation, etc. Your instructor will be present at your child's time slot each day, for the duration of the session, regardless of your attendance. Out of respect for their time, we do not prorate weekly fees due to your absences. These policies are within the Lesson Guidelines forms that all families are required to sign prior to beginning their session.
Safety Protocols for illness
If your child has a runny or stuffy nose it is okay for them to swim. Kentucky is notorious for seasonal allergies, so we understand that waiting on your child to be congestion free isn't reasonable. Please read below for symptoms we do put a hold on lessons for.
If your child has a temperature of 100 degrees or more, or has had vomiting or diarrhea we will put a hold on lessons until they are fever/vomiting/diarrhea free for 48 hours. Medical lesson updates (MLU's) are not needed to return to lessons for these symptoms.
Medical Lesson Updates (MLU's): If your child is placed on medication of any kind, lessons will be put on hold and you will be required by ISR to complete a medical lesson update. If you don't let your instructor know prior to your next lesson, they are required to turn you away from a lesson until the medical lesson update is submitted and approved. 
Vaccinations: Please let your instructor know if/when your child has vaccinations scheduled within your session. Your child must wait 24 hours to swim after any shots. This 24 hour window allows for any possible reactions to appear. 
If your child is constipated/has not had a normal bowel movement in 48 hours, we will put a hold on lessons until normal bowel movements resume. Constipation results in distention of the abdomen which isn't conducive for the safest, most productive lesson. 
If your child must miss a lesson unexpectedly for any reason, please text your instructor. Contacts provided at the top of this portal.
MLU instructions:
Log onto your account > Start New Registration > Returning Student > Medical Lesson Update (not Full update) > Follow questions to submit medical information.
Diet 
Dairy, breastmilk, fruit, juice, and heavier foods must be eaten no later than 1.5-2 hours before lessons. Dry food/snacks may be eaten no later than 1 hour prior to class. 
**If your child has eaten too close to his/her lesson time, your instructor may turn you away at their discretion per our safety protocols regarding food restrictions**
Clothing lessons
Fully skilled students will complete check out skills for two days in clothing, on the last week of their session. One day will be summer clothes or pajamas and light shoes, and the following day will be winter clothes (pants, coat with a hood, shoe/boots–snow gear is not required). If your child is not walking, shoes are not required.
Weather cancellations
Lexington / LAC indoor location – this pool is grounded and we are not required to stop lessons for rain, lighting, or thunder per the health department. 
Lexington / Hamburg outdoor location – lessons will be stopped when lightning strikes within 10 miles of our pool or we hear thunder. Lessons can resume 30 minutes after the last lightning strike and/or sound of thunder. 
Winchester / indoor location – this pool is not grounded and lessons will stop when lighting strikes within 5 miles of the building. Lessons will resume 30 minutes after the last lightning strike. The facility determines weather related decisions for the pool, and can cancel several hour blocks if a heavy lightning storm is forecasted. We will keep families updated as we receive updates from the Clark County Parks and Rec Center. 
**Students within the lightning/thunder waiting period will have to skip altogether for that day and payment will be prorated for weather related cancellations. You can text your instructor if you are unsure if your child's lesson will be canceled or not based on ominous weather**