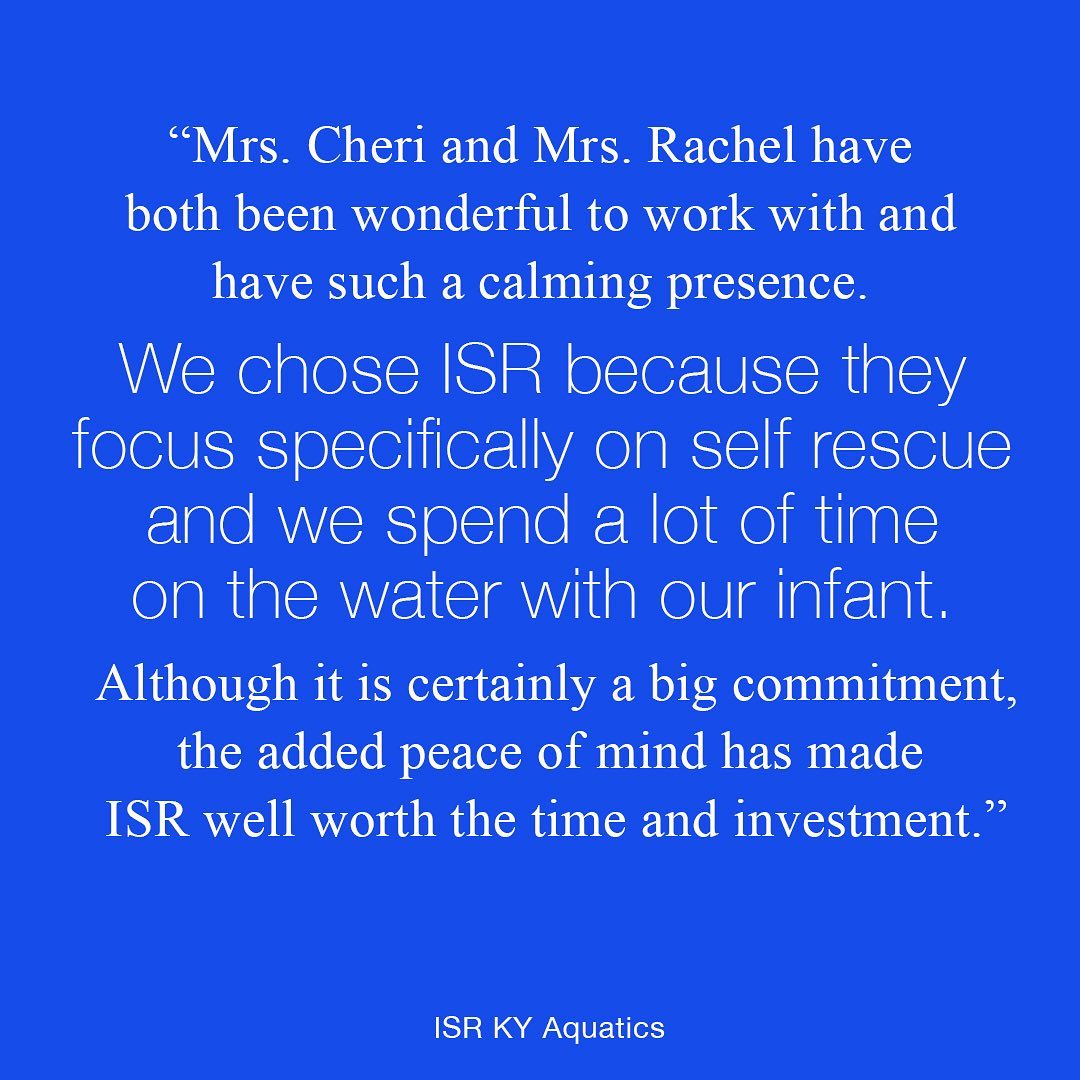 Big commitment = Big results
Because consistency and repetition are necessary components of learning for infants and young children, ISR students attend a one-on-one, 10-minute lesson daily, Monday through Friday, for approximately 6 weeks to complete either the Rollback-to-Float or Swim-Float-Swim program.
Though the lesson length may seem short, most of us know infants and toddlers who do not spend more that 10 minutes focused on any one activity. Research shows that this 10-minute window of learning provides the safest, most effective lesson possible for infants and young children.
Daily consecutive attendance is critical to acquiring ISR Self-Rescue skills.
Register your little one today! See the link in our bio!